Best Cordless Grease Gun

The cordless grease gun can deliver up to 10000 psi of pressure. It comes with a 42" long flexible hose.
2-speed design offers user the ability to select between max. pressure and max. flow rate.

The flow rate 2-speed is about 100g or 280g per minute. Dispenses up to 11 cartridges with a single charge (battery 2.0Ah). A fast charging takes 45~50 minute. It also has standard features like air-bleeder and a safety lock for trigger. The package comes with a shoulder strap, a fast charger and a lit box.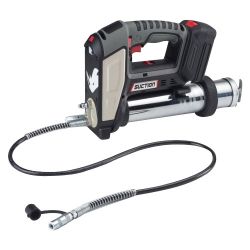 AE-900
Cordless Grease Gun
Cordless Grease Gun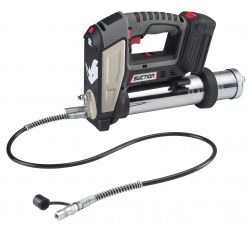 AE-900BM
Cordless Grease Gun
Cordless Grease Gun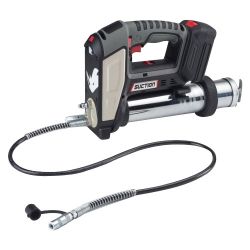 AE-900L
Cordless Grease Gun
Cordless Grease Gun